Groundbreaking held for Henderson's newest senior living community
Government officials, community leaders and the Chamber of Commerce gathers to celebrate milestone for The Bridges on Parkview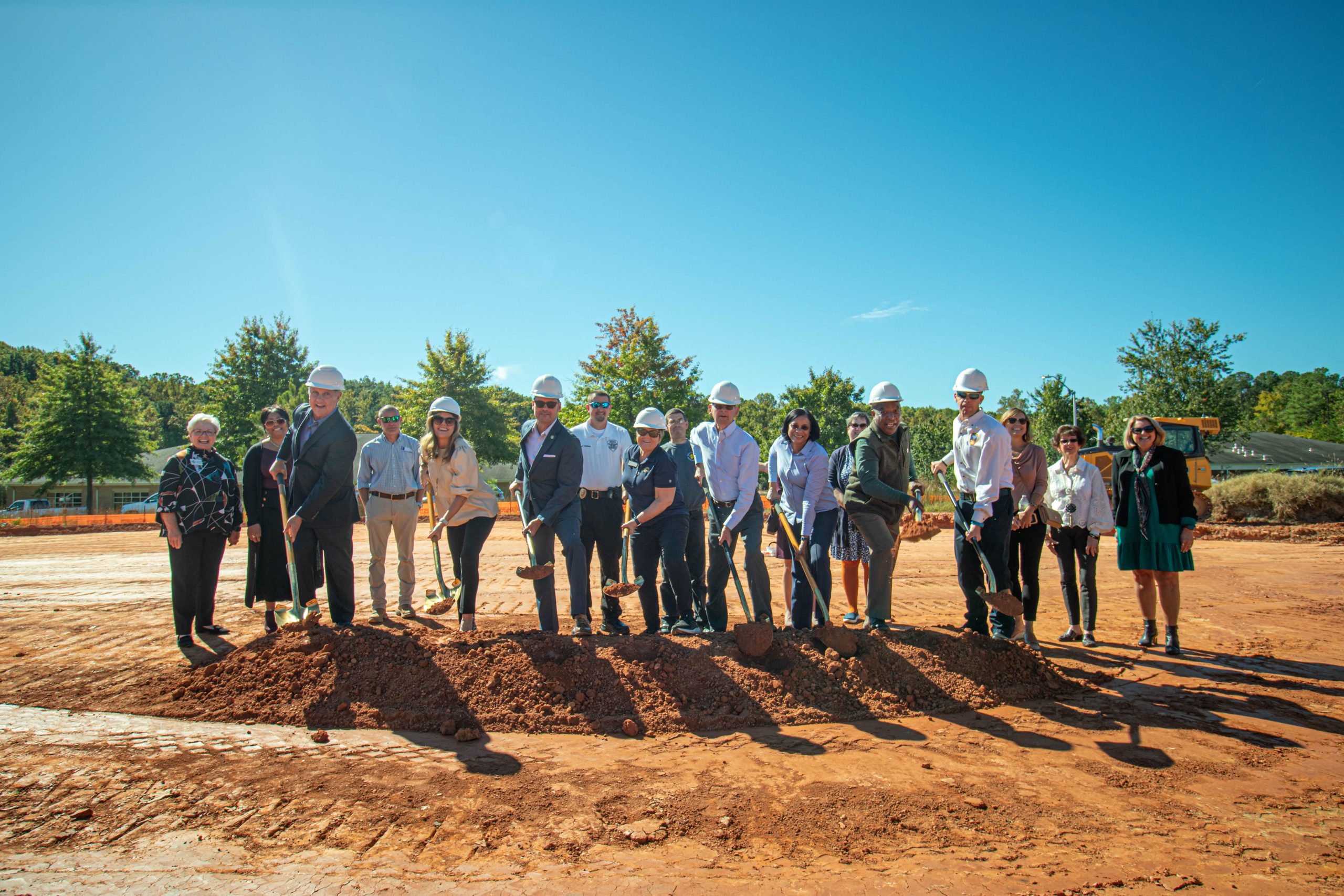 Civic leaders and representatives of The Bridges on Parkview gathered together to celebrate the community's groundbreaking Thursday. Those turning the soil over included Development Manager Kinch Waldrep, Henderson-Vance Chamber of Commerce Board of Directors member Tanya Evans, Henderson Mayor Eddie Ellington, The Bridges on Parkview's Director of New Development Debra Richardson, Vance County Commissioner Vance County Commissioner Tommy Hester, Vance County HR Director Argretta Johen, Vance County Sheriff Curtis Brame and Henderson Fire Chief Steve Cordell
A new all-inclusive option for seniors in need of assisted living or memory care services is coming soon to Henderson.
 On October 6 community leaders, government officials and the Henderson-Vance County Chamber of Commerce gathered for The Bridges on Parkview's official groundbreaking.
The Bridges on Parkview is located at 105 Parkview Drive East in Henderson beside the Vance County Regional Farmers Market and across the street from Vance County Dialysis.
"This is much needed in Henderson," said Henderson Mayor Eddie Ellington to the crowd gathered for the ceremonial event. "I have friends whose parents need a place to go, who would benefit from services like this."
The Bridges of Parkview will be a resort-style home modeled after five-star hotels complete with state-of-the-art facilities, well-appointed accommodations and hospitality at its finest for its residents.
"This is an 80-bed facility. It will be 40,000 square feet. It's going to have a theater, beauty shop, an activity director and a private dining room for residents who have family visiting – and it will employ approximately 40 people," said and Vance County Commissioner and Henderson-Vance County Economic Development Commission Board member Tommy Hester. "I always say that we should raise the tax base and lower the tax rate."
As those in attendance shared their excitement for this phase in The Bridges on Parkview's development, the Chamber of Commerce's representatives praised the project's progress.
"We're so proud and so glad to have you here — we're so grateful," said Henderson-Vance Chamber of Commerce Board of Directors member Tanya Evans. "Thank you for believing in Henderson."
It was a sentiment echoed by The Bridges of Parkview's development team.
"It is our job to see the dream, open this building up and make it happen on behalf of your community," said The Bridges on Parkview's Director of New Development Deborah Richardson. "We are taking deposits now, and some people have already put down their deposits so that they can have the first choice of their rooms."
The next steps in the construction process will include plumbing, electrical and foundation work.
"With the size of this facility, it will take us roughly 11 months from the time we break ground," said Carolina Commercial Senior Project Manager Dave Richardson.
The goal is for construction to be complete in June. After construction is complete, staff is hired and trained, and the state and local inspection process concludes, The Bridges of Parkview's goal is to welcome residents in late 2023.